With less than seven minutes left in Saturday's game, the crowd of 1,143 students, faculty, staff, alumni and fans filling the stands of Farrington Field sprang to their feet and erupted into cheers.
The Rams had scored the final touchdown of game, putting them in the lead 21-20 and securing their first homecoming game win against Lyon College.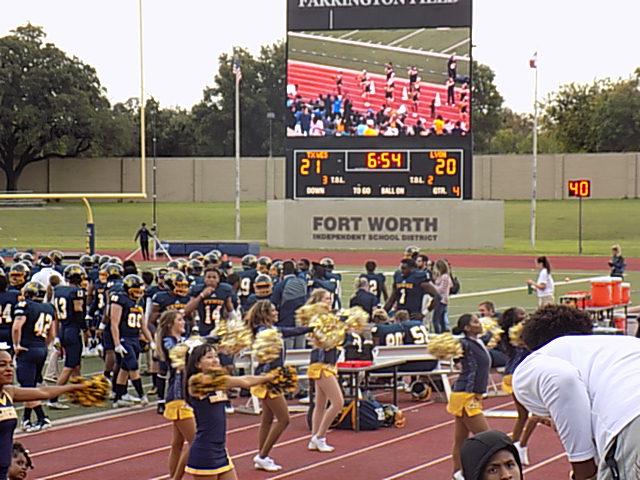 For former Rams football player, sophomore Azeez Akande, this was his favorite moment of day.
"It was a great," said Akande, a psychology and Christian studies major. "They (Collier Ricks) caught it and landed right in the endzone with the dude all over him."
Akande came to the game as part of the Ram Squad, one of the several student organizations and teams gathered for the celebration. Along with the victory for the football team came the half time performances from the cheer team and the Gold Line Dancers, as well as the crowning of the homecoming king and queen and recognition of the Alumni Medal winners.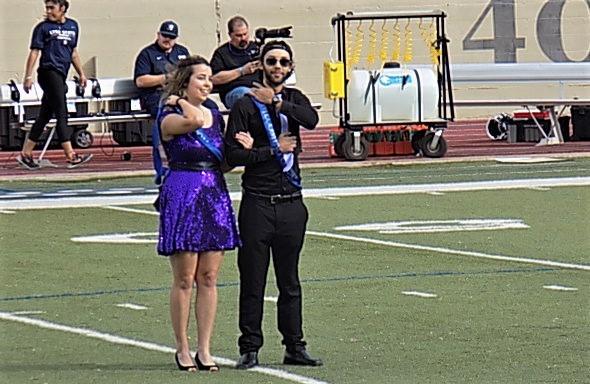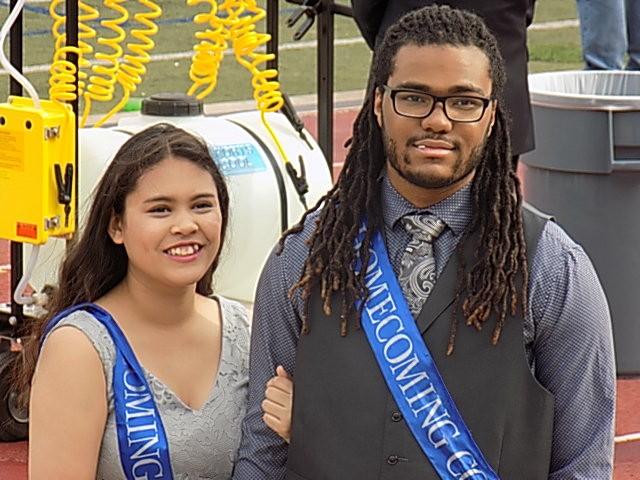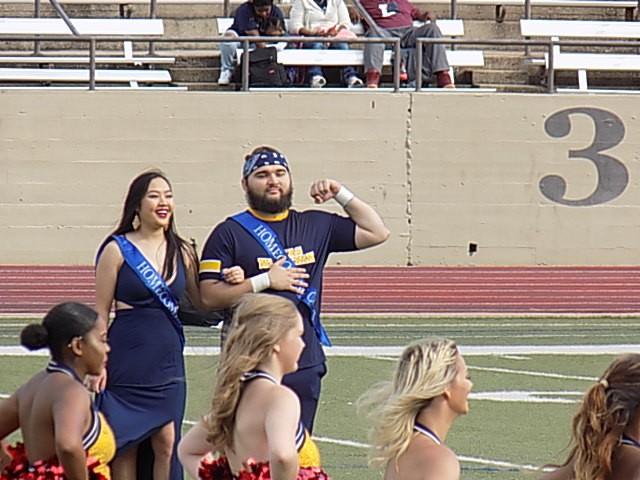 Wesleyan's homecoming court consisted of Madison Baker escorted by Jacob Williams; Kaylia Brown escorted by Qualon Gray; and Finn Le escorted by Zach Lanham. President Frederick Slabach, SGA President Alyssa Hutchinson and SGA Secretary Alison Baron crowned Lanham and Le homecoming king and queen.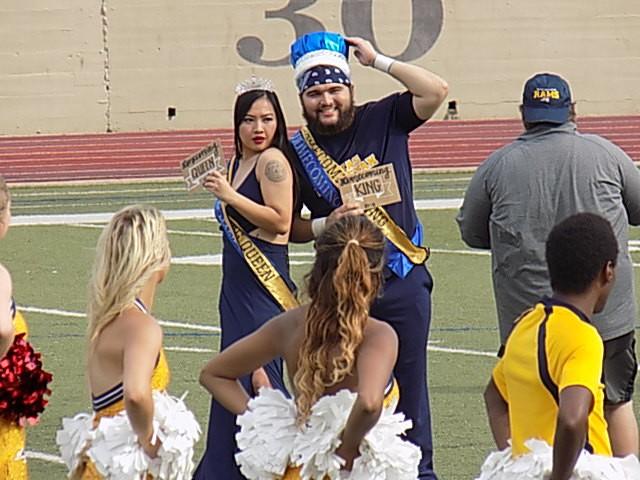 With that announcement, the stands broke out in cheers for Le and Lanham; however, for some students voting was a tough decision.
"I thought the court was cool," said Cate Pitre, a sophomore forensic accounting major. "I had several friends on it, so it made it a little difficult with who to vote for. I definitely liked seeing my friends out there, but I wish more people had signed up for it, though."
Pitre, also a member of the Ram Squad, took her school spirit to another level with her blue and gold Ram themed outfit.
"My mom and I spent about two weeks making the overalls,"Pitre said.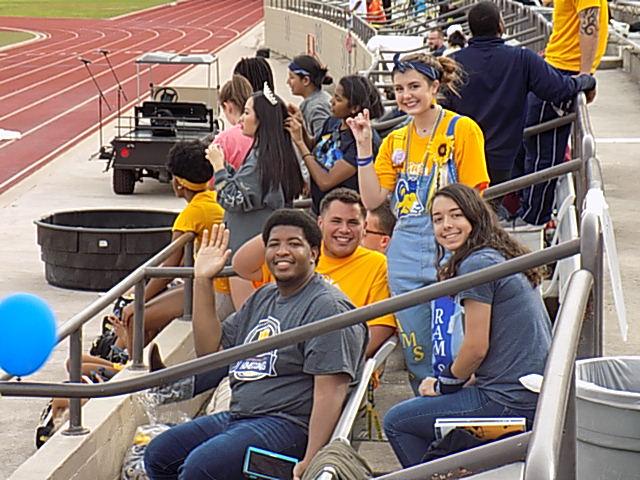 Having just joined Ram Squad this year, Pitre was excited to find a spirit organization to participate in like she used to at North Crowley High School.
"I would say (homecoming) is more exciting this year because I'm actually here, and I feel like more people are participating in the football program now that it's here," Pitre said. "Plus, Ram Squad's getting more members because more people show up and that makes it more fun."
It wasn't just students out having fun. Head women's basketball coach Steve Trachier brought along a group of five to enjoy the game and student performances with.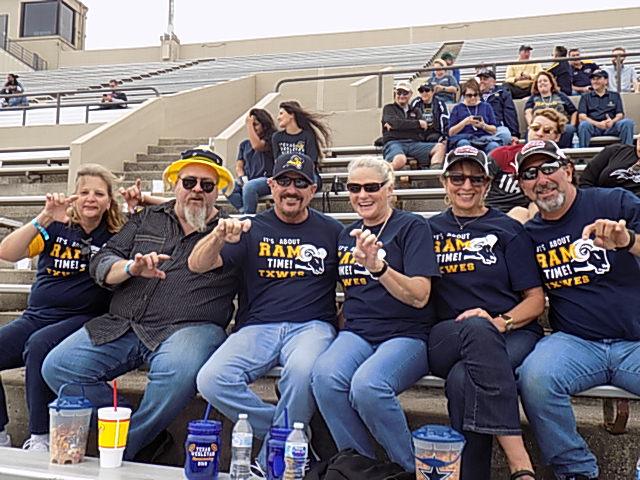 "We're all out here to support the sports teams of the university," Trachier said.
Trachier, who came out to last year's homecoming, said he enjoys the community feeling of the event.
"I like the fact that the day brings the entire campus together," Trachier said. "You got all the different groups that are involved: the Greek Life organizations, the cheerleaders, the dance team, the football team, and the band. It brings the whole university community together, and that's what I like."
While Trachier is happy to see the football team's improvement, one thing he said he'd like to see more of next year is student participation.
"I saw my basketball players here so that's good," Trachier said. "I'd like to see more student participation in the event, but it's getting better. Everything we do is getting better every year."