Cooper secures hall director position for Stella Russell Hall
Residence Life has hired Alex Cooper as the new hall director for Stella Russell Hall.
Cooper wrote in an email that she was born in Los Angeles and moved to Fort Worth at age 13.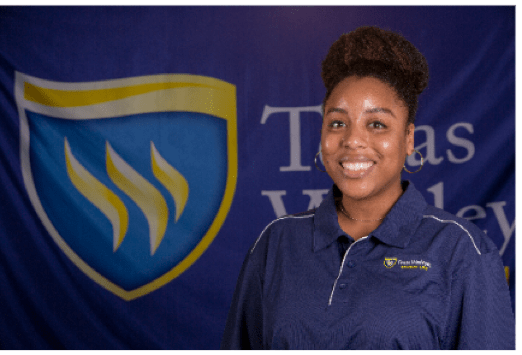 Cooper graduated from Tarleton State University with a master's degree in August; while there she was a graduate assistant for the residence life department, she wrote.
"While there, I helped oversee four residence halls and supervise Residence Assistants and office staffs," she wrote.
Cooper wrote that her experience in college prepared her for the job because she lived in a residence hall.
"I recognize the things that were missing from my on-campus living experience and can work to add these experiences for my residents," she wrote.
She added that she did not choose Texas Wesleyan; it chose her.
"I knew I wanted to work in student affairs and find a position close to or in Fort Worth. I applied for positions all over the metroplex. Texas Wesleyan University never popped up in my searches, until I saw a commercial featuring the school. The next day, I saw that a hall director position was open. I quickly applied and now here I am," Cooper wrote.
Cooper wrote that the hiring process starts with a phone interview, followed by an on-campus interview.
"Campus interviews typically last from 8 a.m. to 5 p.m. I had breakfast with other hall directors, met with everyone within the division of student affairs and various other departments, had a campus tour, and lastly, I had dinner with Residence Life," Cooper wrote.
She wrote that as a hall director, she participates as an on-call rotation and supervises and provides development opportunities to the Resident Assistant staff.
"I offer resources to residents and assist in helping them navigate their college experience to ensure that their experience in the halls is individualized and focused on their success in college and after graduation," wrote Cooper.
Cooper wrote that it is exciting to start out as a hall director.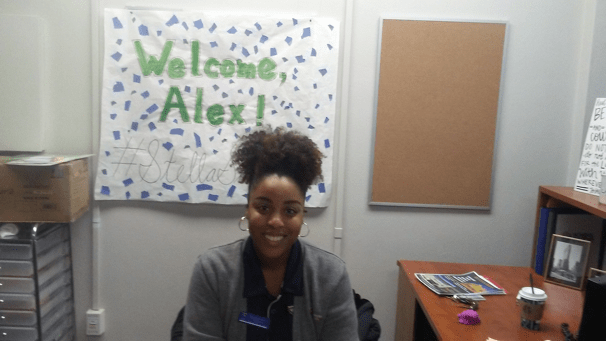 "There is a notion within the Higher Education field that starting out in housing opens a plethora of opportunities. As a hall director, I gain many transferrable skills people in other departments may not," she wrote.
Sarah Ouimet, assistant dean of students for residence, wrote in an email that when she was looking to hire a new hall director, Cooper stood out immediately.
"She possesses a very positive attitude, a solution-focused work ethic, and a genuine interest in working with students at Texas Wesleyan," she wrote. "She has a strong educational background and has worked in Residence Life and with college students for many years—allowing her to bring great ideas and expertise onto campus.
"As she has completed her first month, Alex has proven to be a great collaborator and positive influence. She stands out as someone who wants to get things done, continue to improve her residents' experiences in the halls, and work alongside staff, faculty, and students to bring Texas Wesleyan University Residence Life forward."
Rachael Mitchell, hall director for West Village Apartments, wrote in an email that Cooper brings a fun energy to the hall director job.
"She's passionate and dedicated about working with students and creating the best Ram community she can," Mitchell wrote. "Alex's spirit helps when we collaborate on assignments and brainstorm future plans because she has a unique perspective that makes working together a new and exciting experience. She brings fresh ideas to the table and a great work ethic to help implement any new solutions."
Cooper agrees that she's good a coming up with solutions to issues.
"I am a very solution-focused individual. I like to find better ways to complete tasks. I am straight to the point and concise when it comes to delivering information and completing tasks. Lastly, I like to be someone others can count on, which makes me a dependable person," she wrote.
Leave a Comment