Enactus enables students to get involved on campus
In her first few days at the Texas Wesleyan campus, transfer student and junior general business administration major Karen Duarte-Escobar was feeling like a lost outsider until she was invited to her first Enactus meeting.
She was invited by her professor and Enactus advisor, Dr. Meghan Wright. She immediately started working on the Transfer Project, an organization that helps transfer students adjust to the
Wesleyan campus through student-to-student mentorships, workshops, social events, and community involvement.
"This is done in order to close the achievement gap between beginning and graduating from Wesleyan," Duarte-Escobar wrote in an email.
The Transfer Project is just one of several campus projects being done through Wesleyan's Enactus chapter. According to enactus.org, Enactus is an internationally recognized program that brings together students, faculty, and entrepreneurs through the spirit of enterprise and community.
Enactus includes 72,000 students on 1,730 campuses around the world, according to enactus.org. Annual regional and national competitions showcase "Enactus teams' impact, evaluated by global business leaders," according to the website. There is an annual Enactus Word Cup, which last year was held in the Silicon Valley in California.
The Texas Wesleyan chapter is all about helping the university community socialize and network, Duarte-Escobar said.
"We want to help people gain social skills and networking, you know especially as a business major it's really important to put yourself out there and be able to work in a business in the future and have good connections," she said.
Between Enactus-hosted events such as Nacho Night and an ice cream social this semester, the organization is working to really get involved with the Wesleyan community.
Marketing coordinator and junior marketing major Melissa Escobedo said she just recently stepped into her new position in the Enactus program after having been a general manager of a company that has two locations. She initially got involved in Enactus when she worked with Duarte-Escobar on the Transfer Project.
"I worked fifty something hours a week and then came to school here so I would help out when I could but I didn't really have the chance to be a part of it like I wanted," she said. "So as soon as I submitted my resignation there I called Karen and said 'Hey, I can help out.'"
Another Enactus member, business administration and marketing major Alex Howley, said he has just recently been promoted to co-project manager for EntrepeneurHER.
"I was involved with the Transfer Project and EntrepeneurHER," Howley said.
Howley is passionate about Enactus and the work the Wesleyan chapter is doing.
"I was attracted to Enactus because it seemed like a unique organization I could make a difference in," he wrote in an email.
Duarte-Escobar said that students wanting to join Enactus must be in good standing with the university and must seek out a project manager, president, or vice president with the organization; the student can then be placed on the roster by the vice president of membership.
"The new member will then be responsible for attending general meetings, accepting assignments, and joining a committee. A member is considered a national Enactus member when they have completed 10 hours of chapter involvement," Duarte-Escobar added.
Enactus' next campus event, Leadership Workshop, a partnership between the Transfer Project and the Student Government Association, is 1 p.m. to 5 p.m. April 26 in room 214 of West Library; for more information, go to RamSpace or follow Enactus on Instagram @enactus_txwes.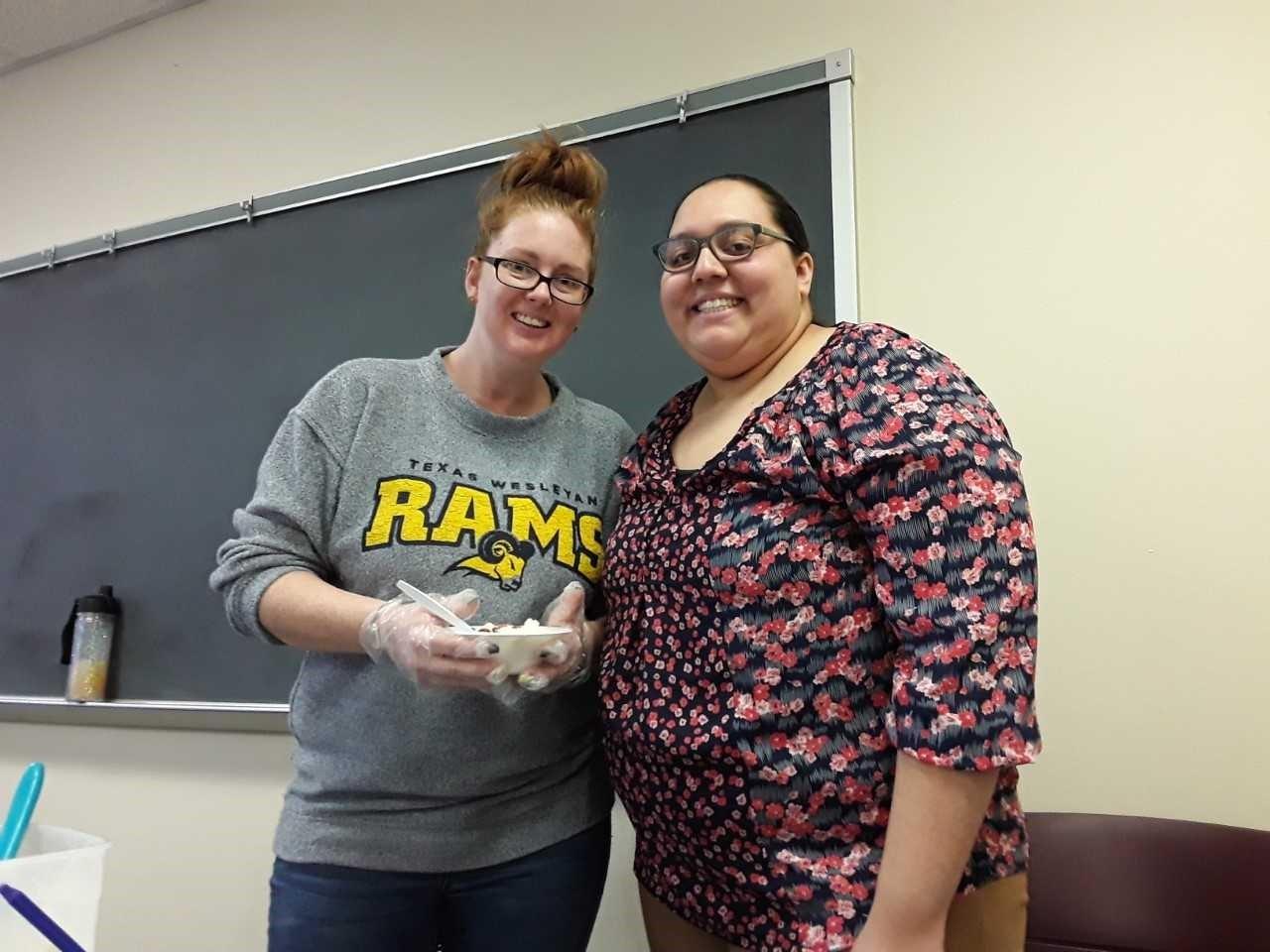 Leave a Comment