Don't forget to love yourself
Joyce Pedigo always makes sure to start her day with a compliment.
"Usually when I wake up, I look in the mirror and say something nice about myself for the day just because that's like a reminder that you got this, and you're a good person," said Pedigo, a senior business major.
Pedigo has been working to build her self-love since a relationship she had when she was 14. Now, 21 Pedigo rates her self-love a 9 of 10.
"It wasn't always like straight forward," she said. "There were times where I went back to hating myself, but you have to constantly remind yourself that you are your own person. You can't really put yourself at fault for the way other people view you. You have to care about yourself and make sure yourself is good. It was really hard because it took forever, but I think if you continue working at it you can eventually love yourself fully."
With Valentine's Day around the corner, it's important to consider your own self-love and self-care too while celebrating with your partner, friends or family.
College can be difficult at times, so it's important that students are practicing self-care and self-love, said Keli Truelove, a practicum intern at the Community Counseling Center.
8 ways to love yourself:
Compliment yourself
Read a book
Take a walk, exercise
Watch a movie or TV show
Sleep
Take some alone time
Listen to music
Hang out with friends
"I mean college is a challenging experience," Truelove said."I mean it's worth it, but it doesn't happen without difficulties. They're both (self-love and self-care)very important to make sure you get the best college experience that you can without getting burned out on school and still having a positive experience, making memories and that kind of thing."
Sophomore political science major Blen Hussain had to learn how to better balance her own self-care and love after becoming an RA last semester.
"I wasn't very aware of how to prioritize my needs as opposed to everybody else's," Hussain said. "Sometimes the idea of wanting to cater to yourself is kind of selfish, and that's kind of how society is, and as myself that's how I view it. So, I wasn't really very good at prioritizing things that I needed, when I needed them, when it was right for me to have them. That's something again that I had to learn over time, and I'm not great at it yet. I'm working towards it."
Truelove said some warning signs that people aren't taking good care of themselves or loving themselves are changes in behavior like with attitudes, appearance and eye-contact.
"It doesn't have to be that dramatic," Truelove said. "Even the slightest changes–like they just seem a little down or not quite like themselves are very important to notice."
Truelove also recommends that if you notice these changes in someone to reach out.
"You can come at it from a lot of different angles like, 'Hey I see you're not really acting like yourself. Is everything all right? It's cool if it's not. I just want you to know that I am here if you want to talk about anything. I want to make sure you're doing all right,'" she said.
There are also resources on campus to help like the Community Counseling Center. The Counseling Center specifically has people you can talk with, games, coloring books, and other activities that are free to students, Truelove said.
"We recommend different self-care activities based on the client that comes in, so we highly recommend to just come on in and get help," Truelove said. "There's no shame in it, and that's another part that comes with self-love. It's OK to admit when you need help and when you just need to come in and just talk to somebody. More people should."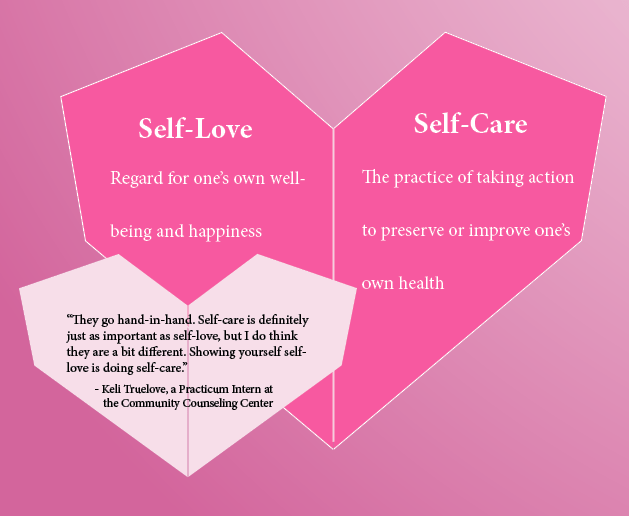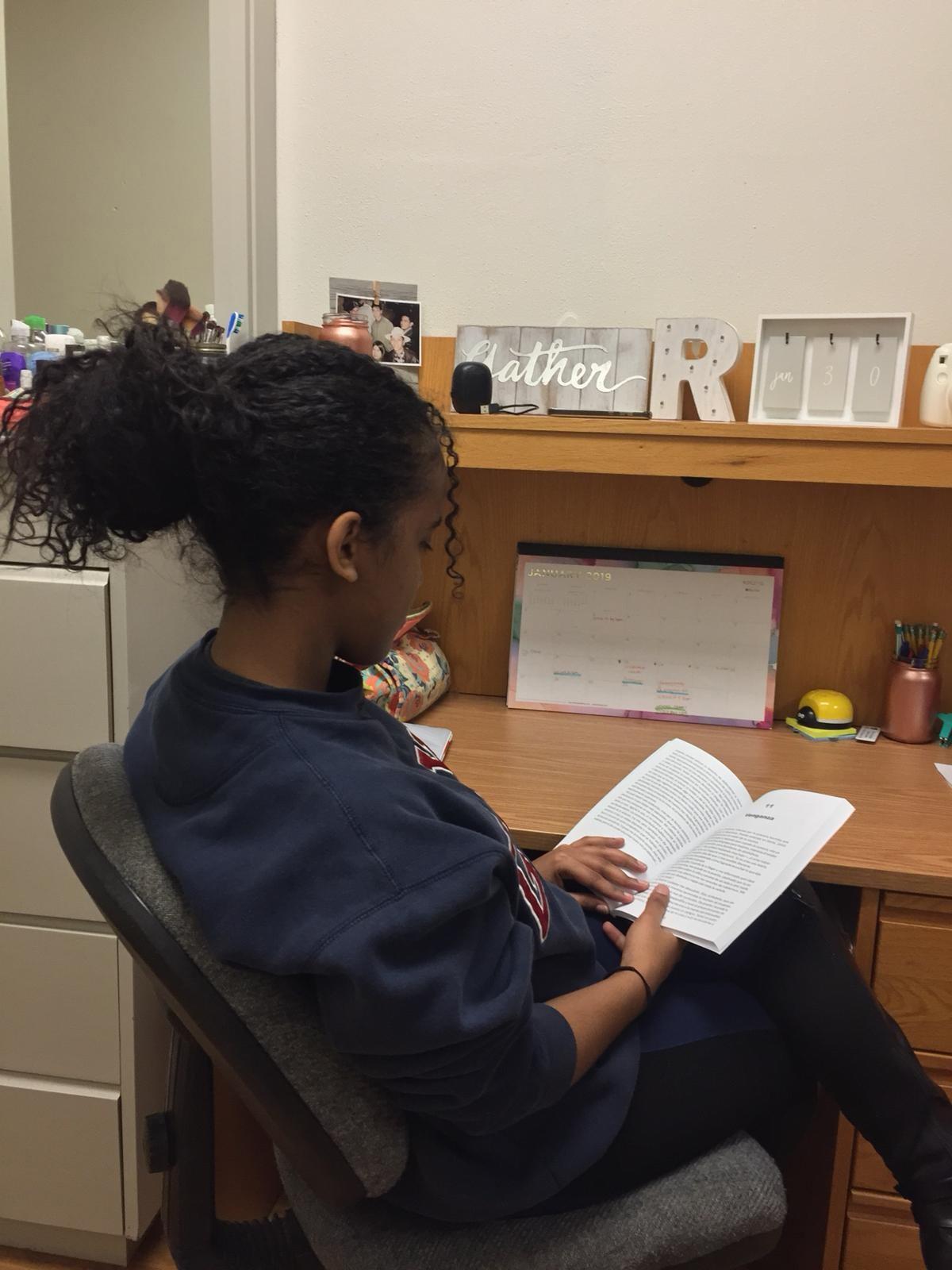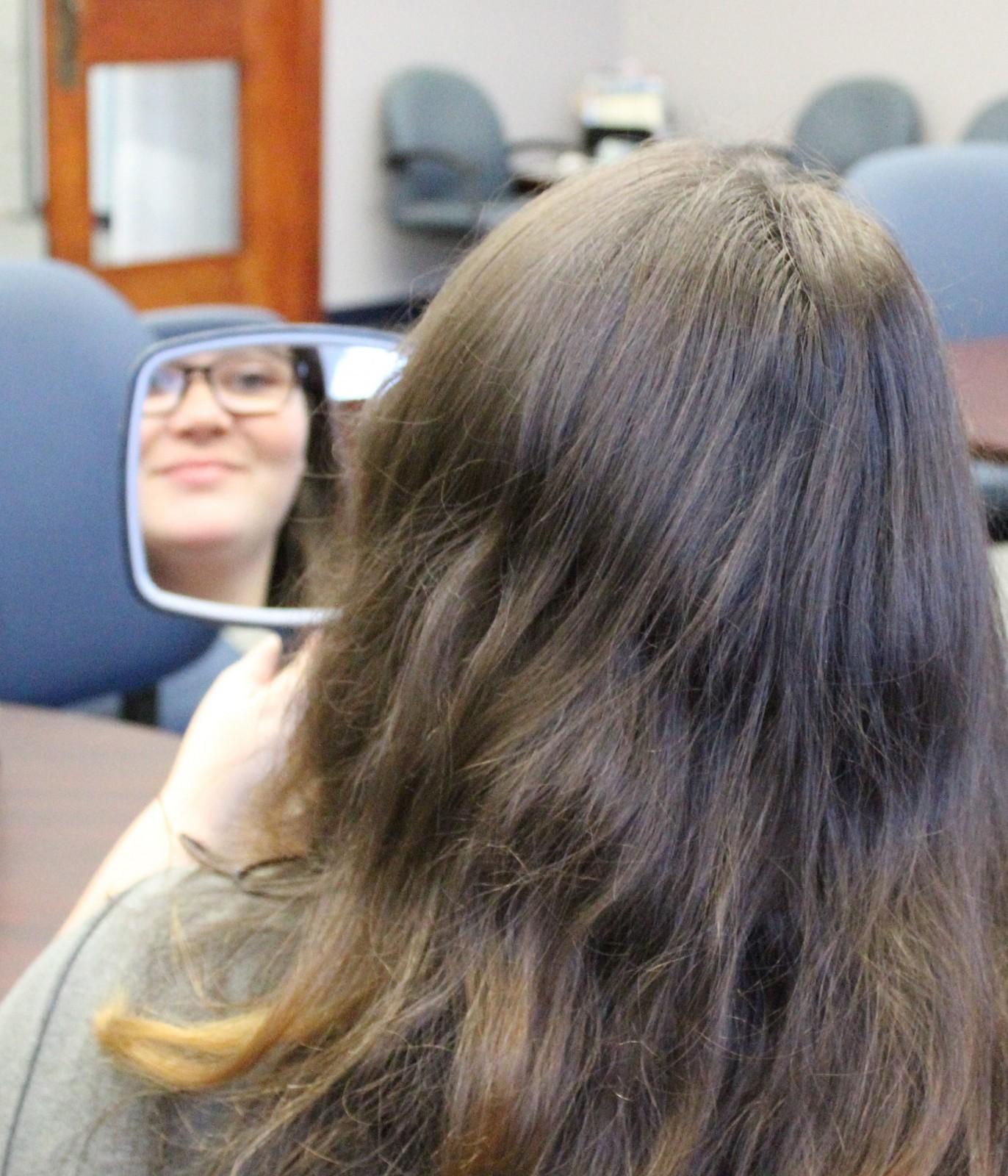 Leave a Comment