Texas Wesleyan University has an Art Gallery but where are the students?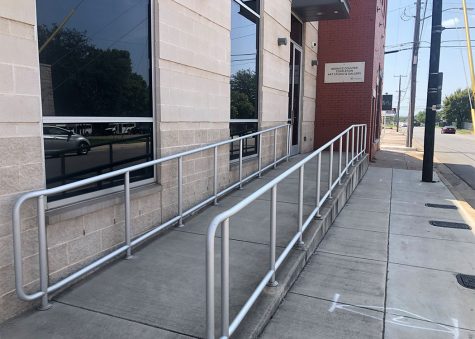 There's a gallery opening on September 16 that will be showcasing the art of Mary Apple but how many students will be attending is uncertain. 
The Bernice Coulter Templeton Art Gallery is located at 1415 Vaughn Blvd, across the street from the clock tower and next to the Central Texas Conference Center. Access to the gallery is on the ramp on the side of the building to gain entry. 
"It's a harder building to find, it's on the outskirts of the university, and so currently I'm working with the marketing and advising team. [We're] just letting people know that we exist. Right now, I don't think the student population knows we exist," said Visiting Assistant Professor of Art Reuben Gonzales. 
It is a difficult place to find, and this reporter walked past the ramp at least several times before the ramp and sign were noticed. 
Most students don't know where the gallery is located and wish they did because they would go and see what kind of art is displayed there. 
"If I knew where the art gallery was, and if I [knew when it was open], then I would be able to go there and see if there's anything of interest," said Lissette Salgado, a sophomore. 
Gonzales has said that their turnout from those in the community has been very successful on opening nights. 
The gallery is open on Tuesdays through Fridays from 11 a.m. to 4 p.m. 
Leave a Comment