West Village resident assistants offer mental health break
West Village resident assistants hosted a mental health day coffee talk on Friday, March 3 at Black Coffee.  
Mental health is something that affects an individual either psychologically, emotionally or their overall wellbeing. These feelings can affect how we go about our daily lives, how we think and how we feel. Many occurrences in our lives can affect our mental health. 
Fourth year theater major Bethany Bordelon and fourth year biology major Sapida Abbaes, hosted mental health day open to anyone at Black Coffee to speak about each other's mental health journey and tips. 
Bordelon is always doing something as a resident assistant. She said, "I like to take an hour and either eat, cook or go off campus. Jumping from place to place is stressful." 
Abbaes is a first-generation college student and has had a rough past year. "I always feel pressure and my anxiety comes from that because I feel like I can't take breaks. I do think it's important to take 10 minutes and breathe."  
Fourth year theater major Leia Murray said she is the complete opposite. "I think I have too much time. I see I have enough time and don't do stuff. I am a procrastinator. I have had a rough year, but I am pushing through by spending time with friends and my two cats." 
Third year theater major Abbey Hunt takes time to herself. "I am an overthinker, I value sleep and journaling. I am thankful for my parents, I decompress with my mom, so I am very thankful for her. I try to find hobbies. Right now, I am trying to learn how to sew. My goal is to be more creative." 
Bordelon loves to journal about her day. "It helps. It is easier to be honest because no one knows except for you. Let yourself feel it through writing." 
Bordelon said, "It is important to realize that everything happens for a reason, you can take something from that and learn from it. Be optimistic, the pain going on right now will benefit you in the future. It's a process to heal." 
Abbeas said, "Small victories are important, I recently lost a sibling, and I have trauma. Celebrate the small victories and don't bottle up feelings because they come back. Another thing I like to do is pray." 
"On my journey, I changed my life and made decisions that would benefit me and no one else. I start doing things that make me happy, I go on adventures and drive around," Bordelon said. 
Bordelon believes getting out of your space is important. "Set an achievable goal like in a couple of weeks, ask yourself what is something I need to work on? Consistency is hard but stay committed." 
Bordelon and Abbeas raffled a $10 gift card to end the day. They have decided to host more mental health day talks on Fridays and encourage other students to check online for the next date and join them at Black Coffee.  
Leave a Comment
About the Contributor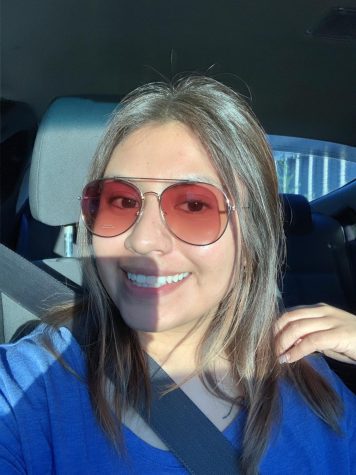 Lizette Barcenas, Content Producer
Lizette Barcenas is a first-generation Hispanic student and criminal justice major at Texas Wesleyan University. She chose to be a content producer because...