The Martin branch encourages students to apply to join the Boys and Girls Club. The students can work flexible hours, get an internship or volunteer.   
Texas Wesleyan is neighbors to the Boys and Girls Club across Rosedale Street. 
Steve Warren, branch director at Martin Boys and Girls Club, said, "We have about 180 members a day, we need mentorship help, homework help and students to help be good role models for these kids," he said.  
Any major is welcome to apply and learn. "Depending on the field they are going to, they will learn to be patient and deal with people in general," he said. 
Keira Aguirre, a front desk clerk, has been with the organization for over two years. "I love to move around and being able to speak with the members parents." Aguirre encourages others to join the organization, "It is a really cool experience, if you want to be a teacher or just love kids, this is a good start," she said. 
Texas Wesleyan students can earn credit but also gain a trusting bond with the members.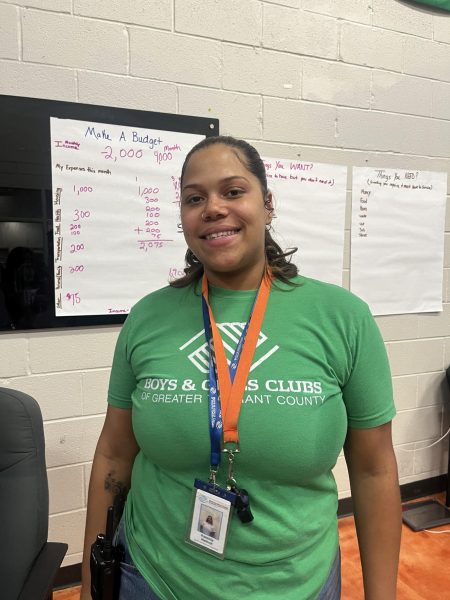 Kassidy Hadnot, youth development specialist, has had a role working with the teenagers for the past two years.  
"It is always a new experience every day, I love being around kids that's why I started working here and showing them new things," Hadnot said.  
Hadnot encourages others to join be a part of their lives, "My favorite thing is seeing them grow up and helping guide them in the right path," she said.  
"Our job is to always make sure they are better people when they walk out of those doors, I have worked here for six years and I just love kids and people, I get the chance to help out all these kids in some special way," Warren said. 
If you are interested in volunteering or need more information, reach out to the Boys and Girls Club at (817) 946-2532 or visit them in person at 3123 Avenue G, Fort Worth, TX 76105 from 8 a.m. to 5:30 p.m.