Wesleyan students share Thanksgiving traditions
The leaves are turning color, the weather is becoming cooler, and finals are approaching quickly.
This means Thanksgiving, held the fourth Thursday of November, is around the corner.
While traditional Thanksgiving Day feasts have religious origins, modern-day Thanksgiving is a time for families and friends to gather together and share in comradery and partake in a bountiful feast.
A dozen Texas Wesleyan students were asked what they planned to do for the holiday break and 10 out of 12 said they planned on spending time with family and friends and eating great food.
Alyssa Ellis said she couldn't wait to get home to spend time with her family in Houston and get ready for Black Friday.
"I'm going home, we always cook and hang out. We make ham with pineapple, turkey and collard greens," said Ellis, a freshman forensic accounting major. "At eight we take a nap then wake up at midnight to go shopping. We always go to BestBuy and get cellphones."
Black Friday has become synonymous with shopping the day after Thanksgiving since the early 1980s. According to an online article by the History Channel, Black Friday hasn't always had a positive connotation.
"Back in the 1950s, police in the city of Philadelphia used the term to describe the chaos that ensued on the day after Thanksgiving, when hordes of suburban shoppers and tourists flooded into the city in advance of the big Army-Navy football game held on that Saturday every year," according to historychannel.com. "Not only would Philly cops not be able to take the day off, but they would have to work extra-long shifts dealing with the additional crowds and traffic. Shoplifters would also take advantage of the bedlam in stores to make off with merchandise, adding to the law enforcement headache."
Today, Black Friday and Cyber Monday are as much a part of the Thanksgiving tradition as turkey and stuffing. Freshman Alyssa Taylor said that Cyber Monday is something that her family looks forward to every year.
"I'm going to Ennis to be with my grandparents for Thanksgiving. We watch the Cowboys and my grandma yells at the TV," Taylor said. "We always put up the Christmas tree in November too."
Watching the Dallas Cowboys is another tradition that several Wesleyan students enjoy during Thanksgiving.
Freshman Taj Carden said that her family did a traditional dinner in her hometown of Crowley, and that her family also watched the Cowboys play.
"I'm not a big shopper or crowd person, so I don't do Black Friday," Carden said. "My dad is a die-hard Cowboys fan so we watch the game."
Education major Lisamarie Barnes has a unique tradition for Thanksgiving. She spends time with her two daughters making ornaments for Christmas during the holiday weekend. Barnes also has a food allergy that makes eating traditional Thanksgiving food difficult.
"The last seven years I've had food allergies. Luckily my husband's a classically trained chef who cooks plenty of veggies and free-range turkey for me," said Barnes, who is president of Kappa Delta Pi, an education honors association. "We also put up Christmas that day, and every weekend since my girls were two and four years old we would make homemade ornaments for the Christmas tree. They are 13 and 15 now so we have a tree full of ornaments."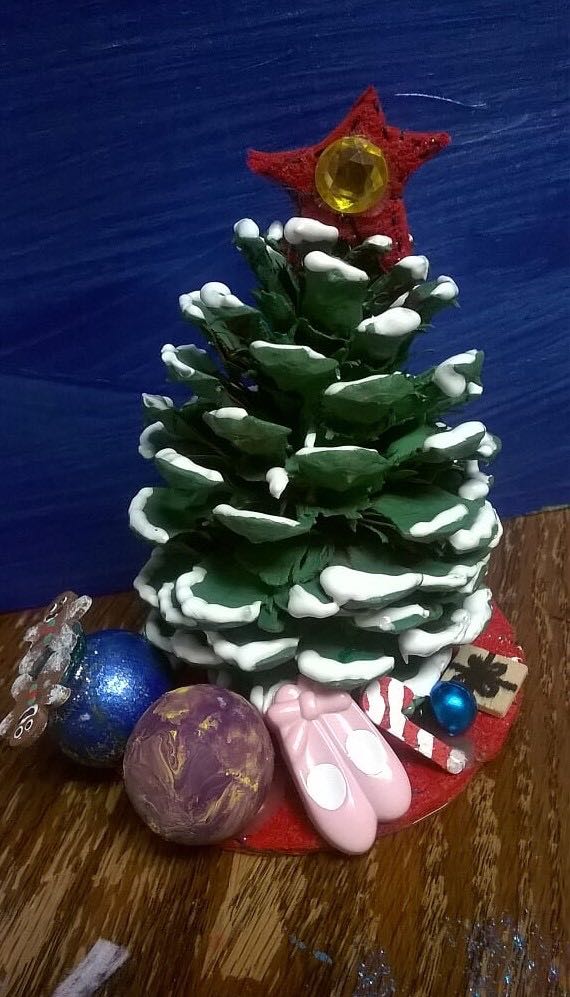 Barnes also said that this year would be especially busy.
"This year for Thanksgiving I'll be doing homework," she said.
Students on campus have many unique traditions for Thanksgiving but the one tradition that holds true is eating Thanksgiving turkey. This tradition makes perfect sense once you read a recent poll done by the National Turkey Federation that found that more than 690,000,000 pounds of turkey is consumed during Thanksgiving.
"Nearly 88 percent of Americans said they eat turkey at Thanksgiving," said a recent history.com article citing the federation.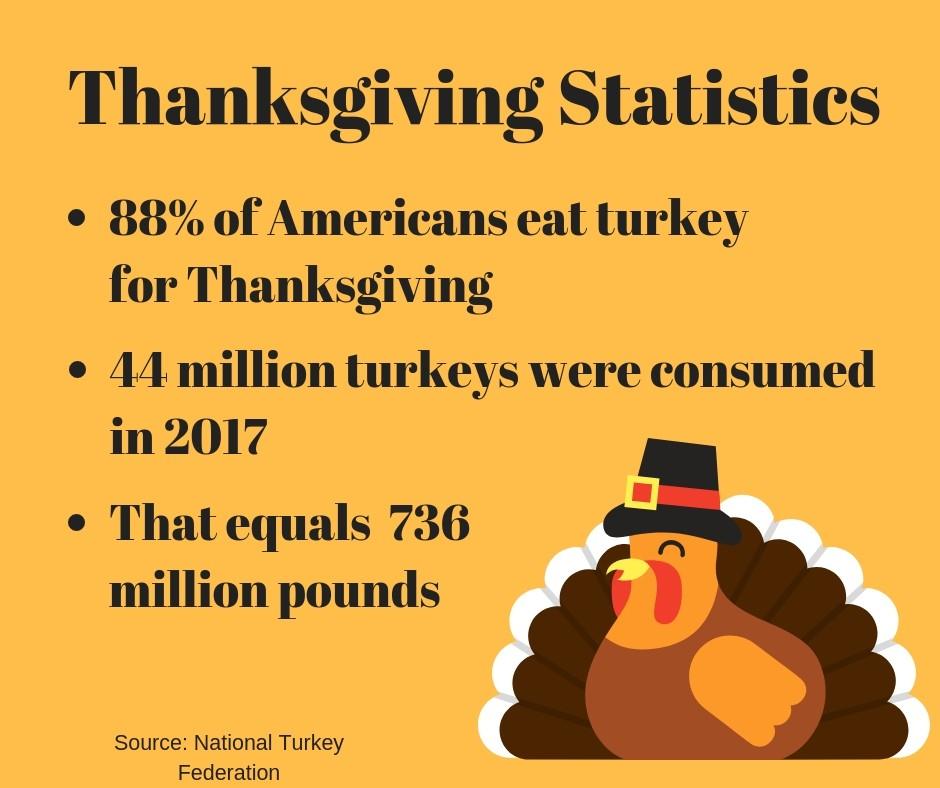 Leave a Comment