Lady Rams close their season at nationals
The Lady Rams volleyball team finished the season with an impressive 24-11 record in the Sooner Athletic Conference.
The team's season came to an end on Nov. 17 when McPherson College beat them in five sets in the first round of the NAIA tournament, according to ramsports.net. A few weeks later, Tierra Coverson was named to the NAIA All-America Honorable Mention list.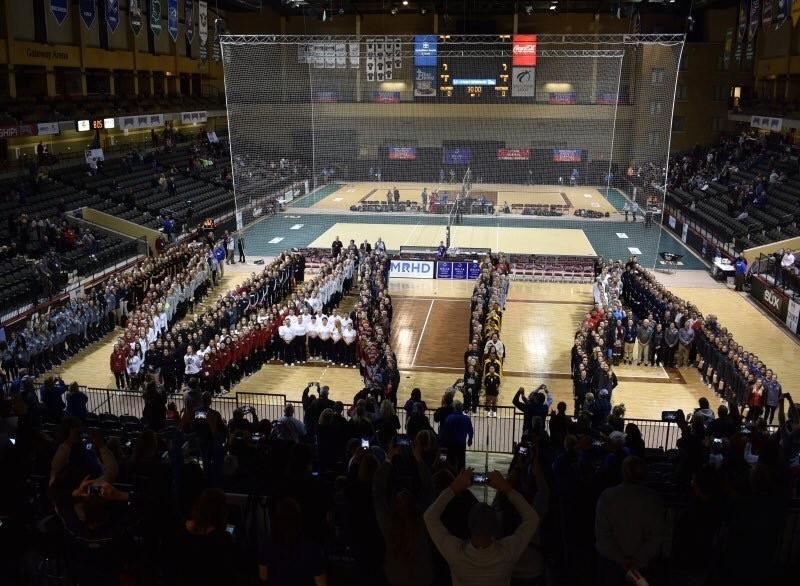 Junior defensive specialist Brianna Sitton said that she is still proud of everything the team has done this year.
"Overall, I think the season went well. It didn't end exactly how we wanted to, but we battled through a lot of adversity and found a way to still be successful, and that in and of itself is something to be proud of," said Sitton.
Sitton also said that she is looking forward to the off-season because the team will be able to grow together.
"I think that just by having an off-season this year will help this team go further next season," Sitton said. "That practice time is vital for figuring out things for fall season before it ever gets here."
Sarah Benitez, a senior defensive specialist, said that she cherished the last few weeks with her team.
"My favorite memory would have to be the final two weeks of season because those weeks were not guaranteed, and we played our hardest and had lots of fun times," Benitez said.
Benitez will not be returning for the off-season because she is a senior, but she said that she thinks the team will do better next year because of the time they will have to bond.
"I think [their] experience will be different because the team will be more comfortable with each other as it was a lot of our first time playing with each other this year," Benitez said.
Junior setter Brenda Pargas said that the team would not have made it to where they were without help.
"We got where we want to be, and it took every single one of us including our coaches and trainers," said Pargas.
Pargas said that they gave it their all and that the team is excited to start getting ready for next season.
"The most important thing going into the match was feeling passion and heart for the game," said Pargas.
Sitton said that she is going to miss the graduating seniors and the energy they brought to the court and just everyday life.
"I'm going to miss their energies and their personalities the most. There was never a dull moment with them, and they each brought something different to this team on and off the court," said Sitton. "They are unique and it's going to be hard to see them go."
Leave a Comment