Summer is when many people spend their free time out by the pool or hanging with friends, but one of the most common summer activities is to head to the movies. These five movies catered to several different groups and were definitely movies that many looked forward to seeing. 
"The Lion King" 
When you think of this film, you think of the song "Hakuna Matata." One of the top movies that hit the theaters this summer was this remake. Many of us grew up watching the original cartoon version, but Disney has created a live-action remake. Several famous stars including Beyoncé (as Nala), Seth Rogen (as Pumbaa), Donald Glover (as Simba) and many others have voiced the characters in the movie. This reenactment features many of the hit songs from the original remake, while turning a childhood favorite into a beautiful creation. Although this movie might not be as great as the original, it does its job of taking you back to your childhood in a fantastic twist of a Disney classic.  
"Toy Story 4"
"You've Got a Friend in Me" is in the original and in this one, too. Disney Pixar also made another childhood favorite of many millennials come back to life with the creation of yet another "Toy Story." This movie is all about growing up and moving on as Woody says goodbye to old friends and makes new ones along the way. Although many young children headed out to see this movie, they might not understand and appreciate it as much as some young adults will. This movie really relates to children of the '90s as they say goodbye to not only their childhood but the movie and characters that they grew up with.   
"Annabelle Comes Home"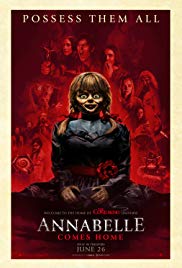 One of the characters says "the evil is contained" at the beginning of this film, but it's not. This new film from the Conjuring Universe franchise is the third movie in a series of Annabelle creations. "Annabelle Comes Home" features the same Annabelle doll, but takes a different path as the doll now tortures Ed and Lorraine Warren's daughter Judy and her babysitter Mary Ellen. The film also features several other spirits including the Black Shuck and the Ferryman. This movie will keep fans of the Annabelle movies on the edge of their seats, but with less scares compared to the previous movies.  
"Spider-Man: Far From Home"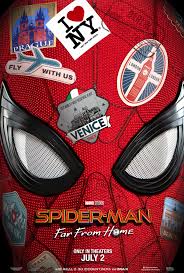 Spidey says his "spidey senses are tingling" before he takes action, and they tingle a lot in this film. Spider–Man has always been a favorite of many Marvel fans, from cartoons to comics to, of course, films. The Marvel Cinematic Universe has released its 23rd film; this is the eighth Spider-Man movie and definitely better than some of the past versions. This thriller involves Peter Parker going on a school trip to Europe; he wants to admit his feelings for fellow student Michelle, also known as MJ, but things change when Nick Fury shows up. The movie is about Peter longing to remain an adolescent and enjoy his trip while everyone else wants him to become an adult and be responsible.  
"Rocketman"
"Rocketman" became one of the top movies released during the early months of summer. Based on the life of Elton John and his experiences, the movie takes place as he looks back on his life while in rehab. The film features many songs sung by Taron Egerton, and shows John's life from the very beginning, and includes all his hardships and successes. If you love John, this is definitely a movie that you don't want to miss out on.