West Library continues TxWes Reads tradition virtually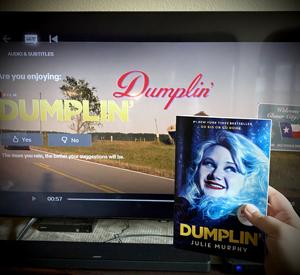 TxWes Reads continues for its fourth year with the book Dumplin' by Texas Wesleyan alumna Julie Murphy despite COVID-19.
"Our TxWes Reads selection process was hijacked by the COVID-19 quarantine," Risa Brown, a reference assistant, wrote in an email. "We weren't all together where we could do the nomination/voting procedure we'd done in past years. We chose Dumplin' because it's written by Julie Murphy, an alum, and because it had been nominated last year."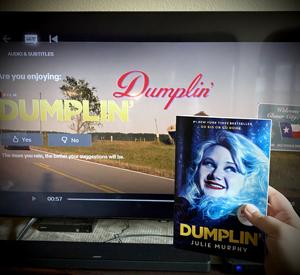 The Eunice and James L. West Library works to bring students, staff, and faculty together through the TxWes Reads program by having everyone read and discuss the same book throughout the year. The library decided to take the TxWes Reads events online this semester to keep participants safe and to adhere to COVID-19 regulations.
"I saw so many cute virtual literary events this summer when we were thinking about TxWes Reads," Brown wrote. "The authors with the best events would lift something from their book to make an event such as a historical fiction author doing a Facebook Tea Party. I thought the beauty pageant in the book lent itself to a similar treatment."
Brown's online beauty pageant idea was the first TxWes Reads event this semester. Students entered the event by sending in a photo and answering the question, 'What is your favorite crayon color and why.'
"After the committee did some brainstorming, the question seemed like a way to draw people in and get participation," Brown wrote. "I googled common beauty pageant questions. There were some doozies."
Education major Sonia Diaz is one student that decided to enter the pageant because it's something that she's always wanted to try, and she likes the tie in with the book.
"I am not sure what my entry will end up like, but I do plan to give a feminist and creative vibe," Diaz wrote. "I think a big idea behind the movie Dumplin' is being proud of yourself through self-expression, and that is what I am trying to convey."
The pageant ran from Oct. 7 to Oct. 18, and the library announced Diaz as the winner on Oct. 23 and Nuriyah Hall as the runner-up.
Brown wrote another reason why they choose Dumplin' is because they were hoping to do an event with Murphy. On Oct. 22, the library posted a Q&A video of Murphy answering questions on their social media pages.
"It just means so much to me that I get to share this book with you guys this year," Murphy said in the video. "It's really special."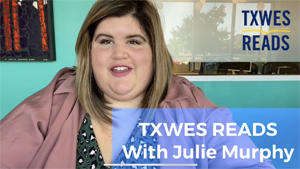 Diaz wrote she was happy with the TXWES Reads program choice of Dumplin' this year because she likes the book's message.
"I love the idea that this year's book was Dumplin," Diaz wrote, "because it celebrates differences in physical appearances, and it is important for young adults to celebrate themselves."
Diaz wrote she hopes to see more virtual events like a read-aloud or spirit week for TxWes Reads. Reference and Instruction Librarian Marquel Anteola wrote to keep an eye out for future event announcements on the library's social media pages.
"Our schedule of events is forthcoming," Anteola wrote. "We're hoping to collaborate with faculty as we have on past TxWes Reads events."
Story by Hannah Onder
Leave a Comment