Project Transformation offers students summer internships
Project Transformation has a summer internship opportunity for Texas Wesleyan students interested in pursuing a love for purposeful leadership and ministry.
The non-profit organization focuses on promoting literacy among children living in the Fort Worth area; the internship is an eight-week summer camp held Mondays through Thursdays from May 26 to July 28, according to Julie Harding, the organization's executive director.
On Fridays, the interns will go on field trips to visit service agencies, businesses, and seminaries, Harding wrote in an email. The field trips are a part of the intern's vocational discovery, which they will learn about at the beginning of camp.
Harding wrote that the program was started by Sarah Wilke and Dr. Leighton Farrell, who "came together to imagine a solution to address three main needs." Those needs include leadership and vocational training for college students interested in ministry; academic, health, spiritual and recreational programming for children in the North Texas area; and reviving inner-city United Methodist churches.
According to Project Transformation's website, Wilke and Farrell were two leaders in the North Texas Conference of the United Methodist Church.
Having been an intern in 2002 for Project Transformation in Dallas, Harding longed to have a chapter open in Fort Worth.
"The program had such an impact on my life that it planted the dream in my heart," Harding wrote. "It took over a decade, but about two years ago, other supporters came together and committed to making the program happen here."
Project Transformation is hosted at three different locations: University United Methodist Church, Meadowbrook United Methodist Church, and First United Methodist Church Bedford, Harding wrote. Interns can expect to have a learning experience while making lifelong connections with other students of different cultures and beliefs.
"The college interns will live together in an intentional Christian community on campus at Texas Wesleyan University," she wrote. "Interns are paid a stipend of $2,000 and receive free housing and meals as well."
The Tarrant Area Food Bank and volunteers from partner churches provide food for both the interns and participants.
The main requirement for applicants is to have completed their first year of college.
"Additionally, (applicants) must be available to live on campus at Texas Wesleyan from May 26-July 28," Harding wrote.
Harding wrote that past interns have had a great outcome from having participated in Project Transformation.
"Over our 20-year history (since starting in Dallas), almost all alumni report that they developed a more holistic understanding of their calling in life and that they feel more prepared for future leadership in the church community," she wrote.
Patricia Matute, an active church member, said Project Transformation is a great idea as college students are becoming involved with the community.
"I think it is important for people to have hands in involvement with anything they do," she said. "When helping the community, they need to physically go somewhere and experience what it means to help."
Matute believes it is a good idea for the University United Methodist Church, Meadowbrook United Methodist Church, and First United Methodist Church Bedford to be the hostesses for the program as they are smaller facilities and churches with bigger facilities tend to have busy schedules.
"I go to the Freedom Church in Carrollton. The church has something called the Outreach Group," Matute said. "Church members get together year around to work with local organizations so the church is always busy with upcoming events."
Senior biology major Jennifer Gonzalez interned in the summer of 2017 for Project Transformation.
"Coming to Texas Wesleyan University, academics were my priority, as they should be; however, I found myself constantly drained: spiritually, mentally, emotionally, and physically," she wrote in an email. "Not being from the Fort Worth area had an impact, and I began to feel the need for community, service, and a church to call home."
Gonzales found out about Project Transformation through an article on the Wesleyan website.
"I was hoping to find an experience that strengthened my faith and allowed me to feel a part of something greater than just my academics, and that is exactly what Project Transformation provided," she wrote.
Gonzales interned as a site coordinator at Meadowbrook United Methodist Church.
"My position consisted of being a liaison between the program, church, and our participant's families," Gonzales wrote. "I managed everything involving our site church including meals, attendance, curriculum, discipline, etc."
Gonzales wrote that through the program, she developed leadership skills, formed lifelong connections, learned about different ministries, and experienced God's love alongside her teammates and participating kids.
"I have had nothing but a positive experience with every aspect of Project Transformation," Gonzales said. "I truly felt a calling to apply, and now that I look back, it was definitely one of the best decisions that I have ever made."
If you are interested applying visit: https://projecttransformation.org/central-texas/our-program/college-internships/. For questions or concerns, contact Program Director Chelsea Jones at [email protected] or (817) 531-6539; or Executive Director Julie Harding at [email protected] or (817) 531-6540. Both Jones and Harding are located in PUMC 132.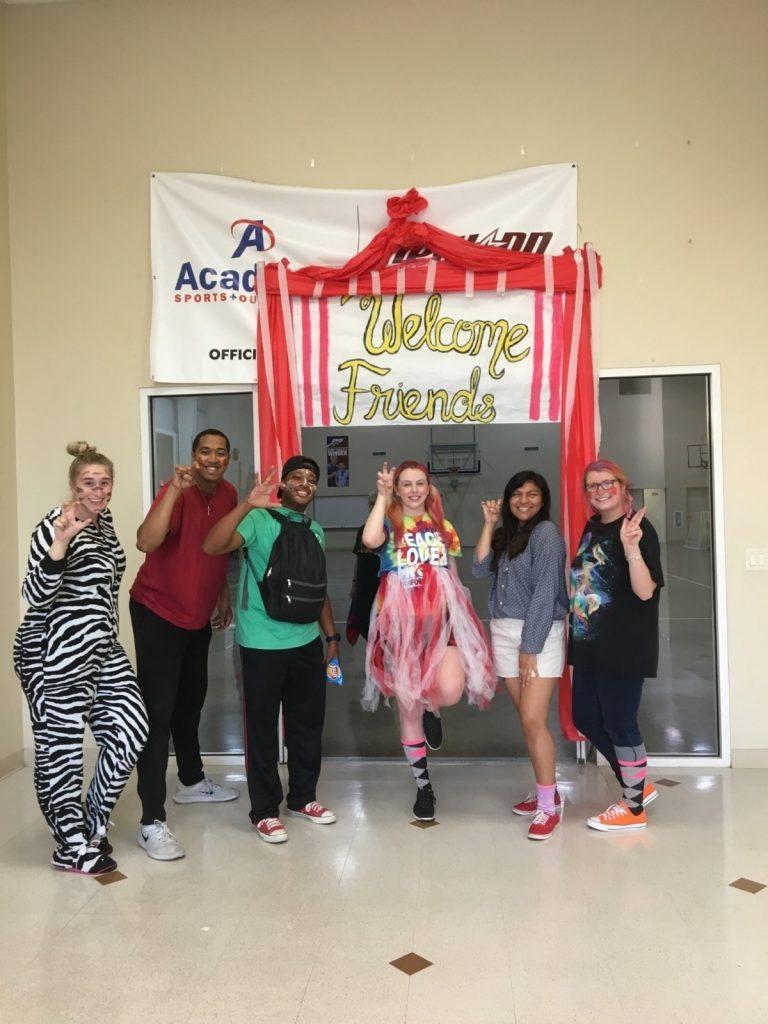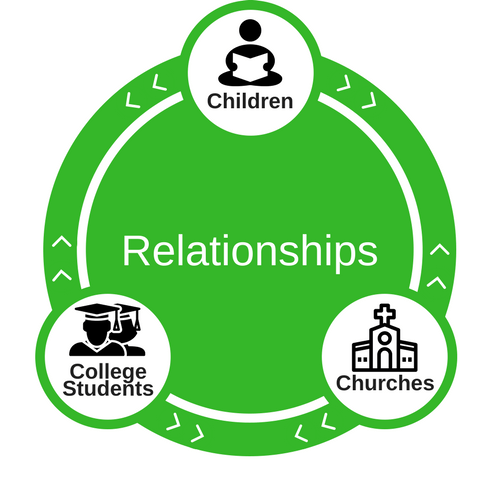 Leave a Comment