Slabach bids farewell to Texas Wesleyan
As of July 1, 2023 President Frederick G. Slabach will leave Texas Wesleyan University to serve as dean of the University of Mississippi School of Law. An official committee consisting of trustees, faculty, students, alumni and staff have been appointed to search for Wesleyan's twenty-first president.  
In an email to the students of Texas Wesleyan Slabach said, "The work we are doing together here at Texas Wesleyan has been the pinnacle of my professional life."  
Being a first-generation student himself, the mission of Texas Wesleyan is something that Slabach is very passionate about. He believes in providing access to first generation college students as well as eligible students that have fewer financial resources.  
In his time at Wesleyan, he is proud to have seen the school become a Hispanic serving institution and hopes to take the lessons he has learned here and apply them to addressing the significant underrepresentation of minorities in legal education as he pursues his future endeavors. 
"The majority of our students in the undergraduate program are members of ethnic minorities. That's something I'm very, very proud of and by the same token, I'm proud of the fact that we've also significantly diversified our board of trustees," Slabach said. 
Second year business management and marketing double major Breyden Blackwell had an encounter with Slabach shortly after committing to Wesleyan that shaped his perspective of the university president.  
The two met when Slabach consoled Blackwell at the funeral of a beloved family friend and alumnus of Texas Wesleyan University. Blackwell learned after the interaction that Slabach was the president of the university and was touched by his humility in that moment.  
"That's kind of the personality that I've continued to see throughout my journey here at Texas Wesleyan is just selfless people who are not really concerned about their title or about their position, but really care about the people that they interact with, whether that's faculty or students you know, it's just kind of a selfless identity," Blackwell said.  
Student Government Association president and member of the presidential search committee Jaylon Leonard sees the president's departure as an opportunity for more diversity and believes Slabach would agree.  
Leonard's biggest focus is that the new president pays attention to the needs of a minority serving institution. "A lot of the issues that students have on campus involve money." 
Slabach said, "The kinds of financial stresses that are on higher education today, both public and private higher education, are significant and really require someone who either already has a firm grasp of the financial model for the particular university or is able to learn it very quickly." 
Though the school has managed to improve their financial standing over the last 12 years, both Leonard and Slabach believe it is important that the new president understands financial management in higher education and is willing to work collaboratively with the faculty, staff and board.  
Coming from parents who did not have the opportunity to attend college to being the president of a university, Slabach is proud of his journey at Wesleyan and will miss the community. 
"Our mission really is transforming the world by transforming lives. One student at a time. It certainly happened for me, and I hope it's happening for students who attend Texas Wesleyan," Slabach said. 
Leave a Comment
About the Contributor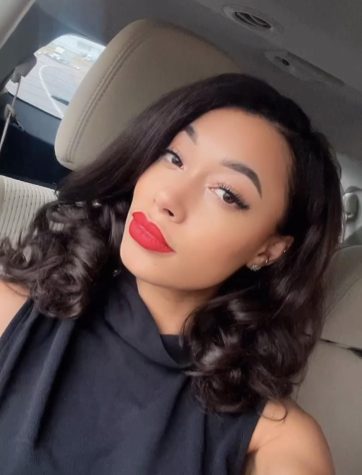 Chiara Watson, Editor-in-Chief
Chiara Watson is an international student at Texas Wesleyan University, born and raised in Johannesburg South Africa. As a Content Producer for the Rambler...