The Texas Wesleyan food pantry partnership with North Texas Healthy Communities Good For You Pantry Program brings fresh produce to campus. This program focuses on bringing fresh fruits and vegetables to communities. 
Claudia Gonzalez the pantry program coordinator at North Texas Healthy Communities started her position at the beginning of the year due to the American Rescue Plan Act (ARPA). She said ARPA was looking to expand their reach.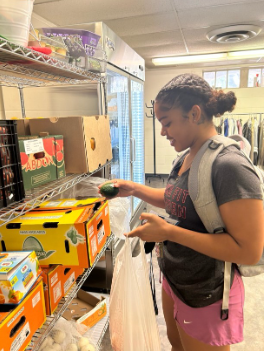 "Because of the ARPA funding, we were looking to expand our existing Good For You Pantry Program from 10 sites to 20 sites and I was spearheading those expansion efforts."  
An opportunity appeared when a Texas Wesleyan student reached out to Gonzalez about the program.  
"A student from here emailed me saying she heard about the program and was interested in learning more," Gonzalez said. "She connected me to Dr. [Alison] Simons, and we've been in communication for the last few months."  
Simons is an associate professor of sociology and is in charge of the food pantry. In these past years the food pantry has offered microwaveable foods, canned foods and on–the–go snacks. All of its resources came from donations. 
When the opportunity for healthier food presented itself, Simons took it.
"My intern at the time got in contact with Texas Health Resources," Simons said. "We were their first university that they wanted to go into partnership with. They just want to make sure that our students have access to fresh fruits and vegetables." 
Gidalti Chi, a fourth-year marketing and religion major, said she is excited about the additions to the food pantry.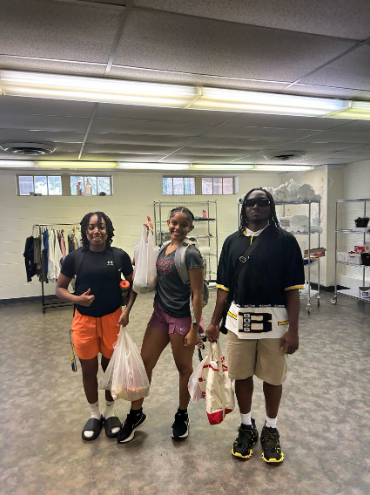 "I think the fresh produce will be awesome because it will help students that don't have the resources to go to the grocery store," she said.   
The Texas Wesleyan Food Pantry is located in Polytechnic United Methodist Church in the corridor behind the main staircase. It's open to all students, faculty and staff. Students can get a variety of food, including a quick snack or the new addition of fresh produce. 
The food pantry is currently looking for volunteers. Students who are interested can find out how to volunteer on the website.  The pantry is always accepting donations as well.