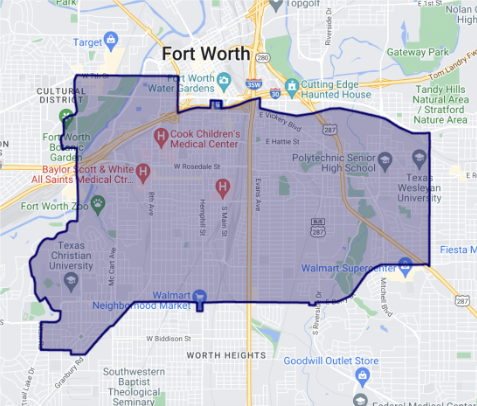 ZIPZONE Trinity Metro has expanded a zone called the Southside, which gives access to the Medical District, Magnolia Ave, TCU, Texas Wesleyan, the Fort Worth Zoo and the Botanic Gardens. 
"I did not know what ZIPZONE was, but I would use this service instead of walking," said Emmerie Harris, a first-year biology major. 
To use the service, students can download the Trinity Metro ZIPZONE app, follow the simple sign-up steps, book your ride, and then meet your driver. The alternative to downloading the app is to call 817-215-8600.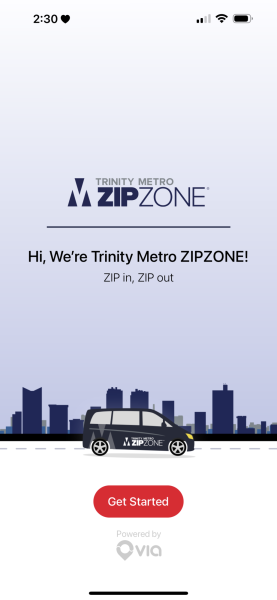 "I have seen the cars dropping people off by the education building and didn't know much about it. It would have been helpful the other day when I needed a ride," said Lizandra Cordero, a senior math major. 
ZIPZONE offers two free rides by using the code FTWWEB. After that, it is $3 for a ride within any zone, $1.50 per additional rider, and select rides in Mercantile are $1. There are free transfers between TEXRail, Trinity Metro bus and ZIPZONE.  
"I did not know about ZIPZONE, but I will tell my friends about it because I plan to stop carpooling and taking people everywhere," said Seth Gabriel, a senior computer science major. 
The ways to pay include a credit/debit card or transfer pay with a Trinity Metro Local Ticket.  
When you get assigned a driver, you will meet them at a "Virtual bus stop," at a nearby corner or no more than a block away from your location.